24 FEB 2023
Ways to share wedding photos with clients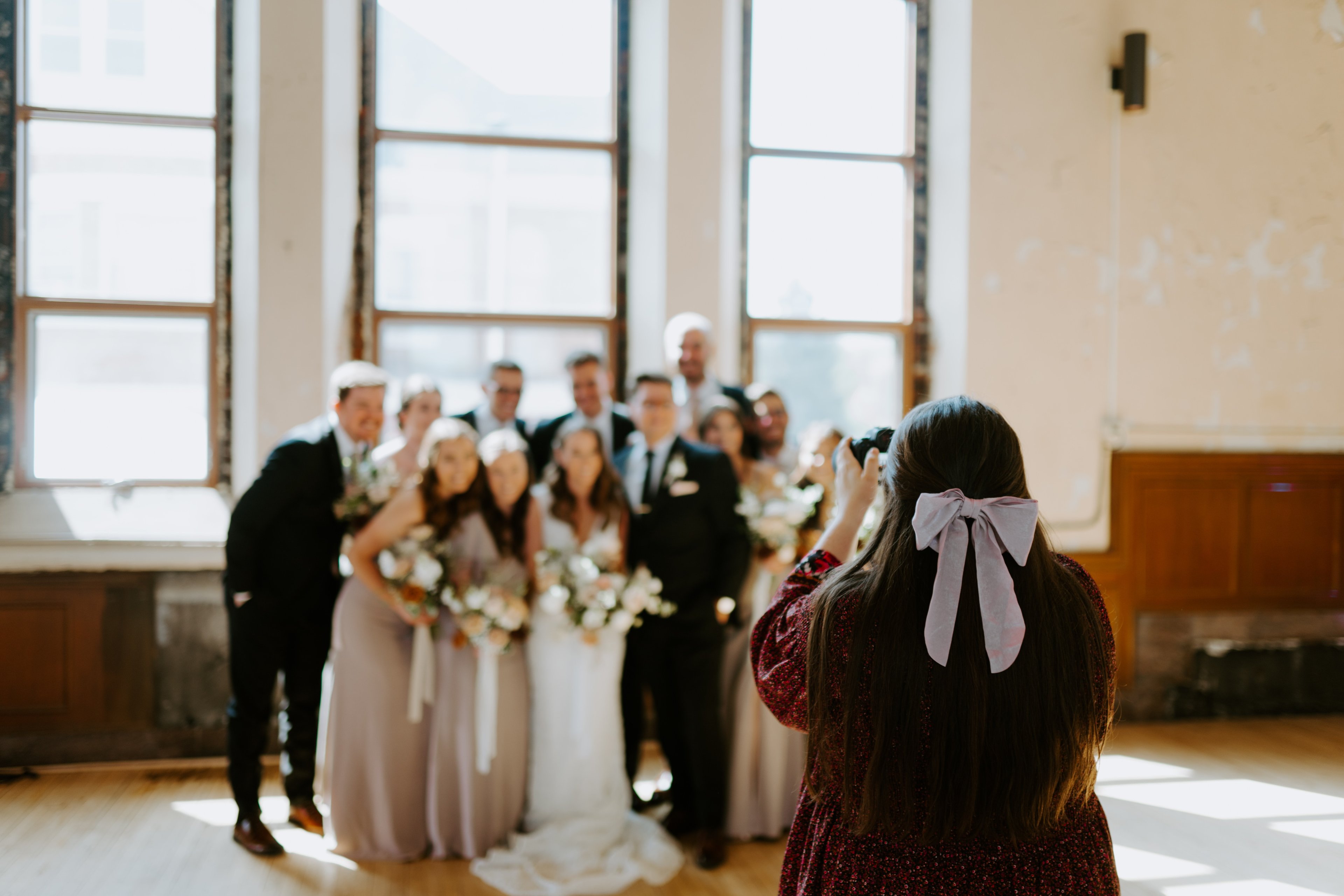 Wedding photography is a unique art form that captures all the beauty, emotion, and joy of a couple's special day. When newlyweds look back at their wedding photos, they are overwhelmed with fond memories of their special day. As a wedding photographer.. That is why knowing the best ways to share wedding photos is an integral part of the job of a wedding photographer.
The process can be daunting, but there are ways to make it easier and ensure that your clients have access to all their beautiful memories. In this article, we will discuss how to share wedding photos with clients to provide them with the best experience possible.
Steps to share wedding photos
The traditional albums
For those of us old enough to remember, the oldest way to share wedding photos with clients was through an album. Choosing the right camera and film was integral for creating and printing an album.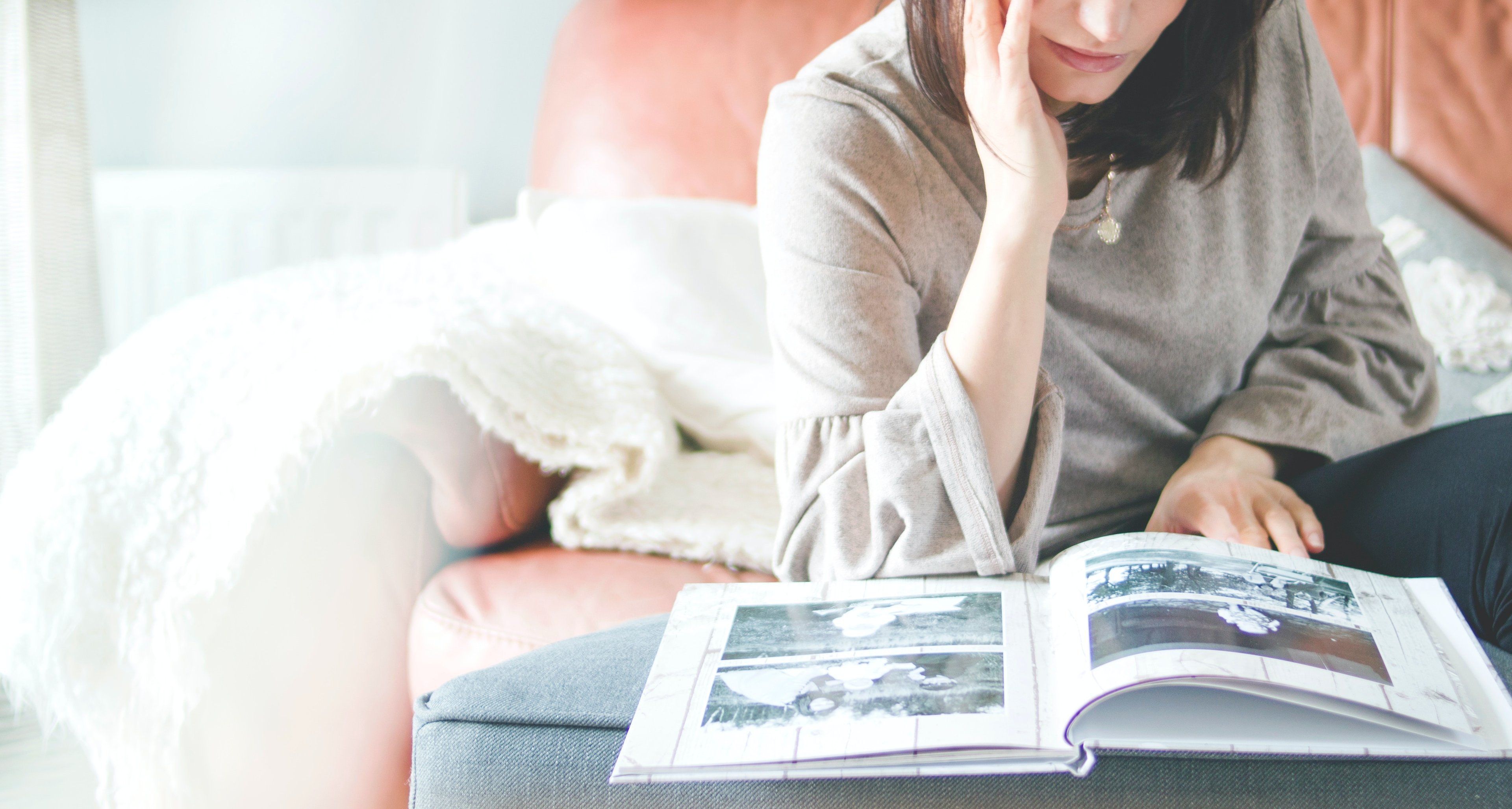 It could be anything from a simple self-printed scrapbook filled with glossy images to professional albums with hand-tied bows and elegantly embossed covers. Creative albums were designed using themed layouts. Other times, clients would specify certain pages or spreads they wanted in their albums. There were so many possibilities!
The photographer would need to develop the prints themselves or send them off for development at a lab before binding them into an album. Clients often enjoyed collecting these albums as keepsakes which they could refer back to throughout their lives.
Pen drives
With digital evolution, another method of delivering photos is the Pendrive. It has become increasingly popular to provide wedding photos quickly and conveniently. Pendrive is famous due to the ease and convenience it offers. They are small, lightweight flash memory devices that quickly transfers digital files with minimal effort.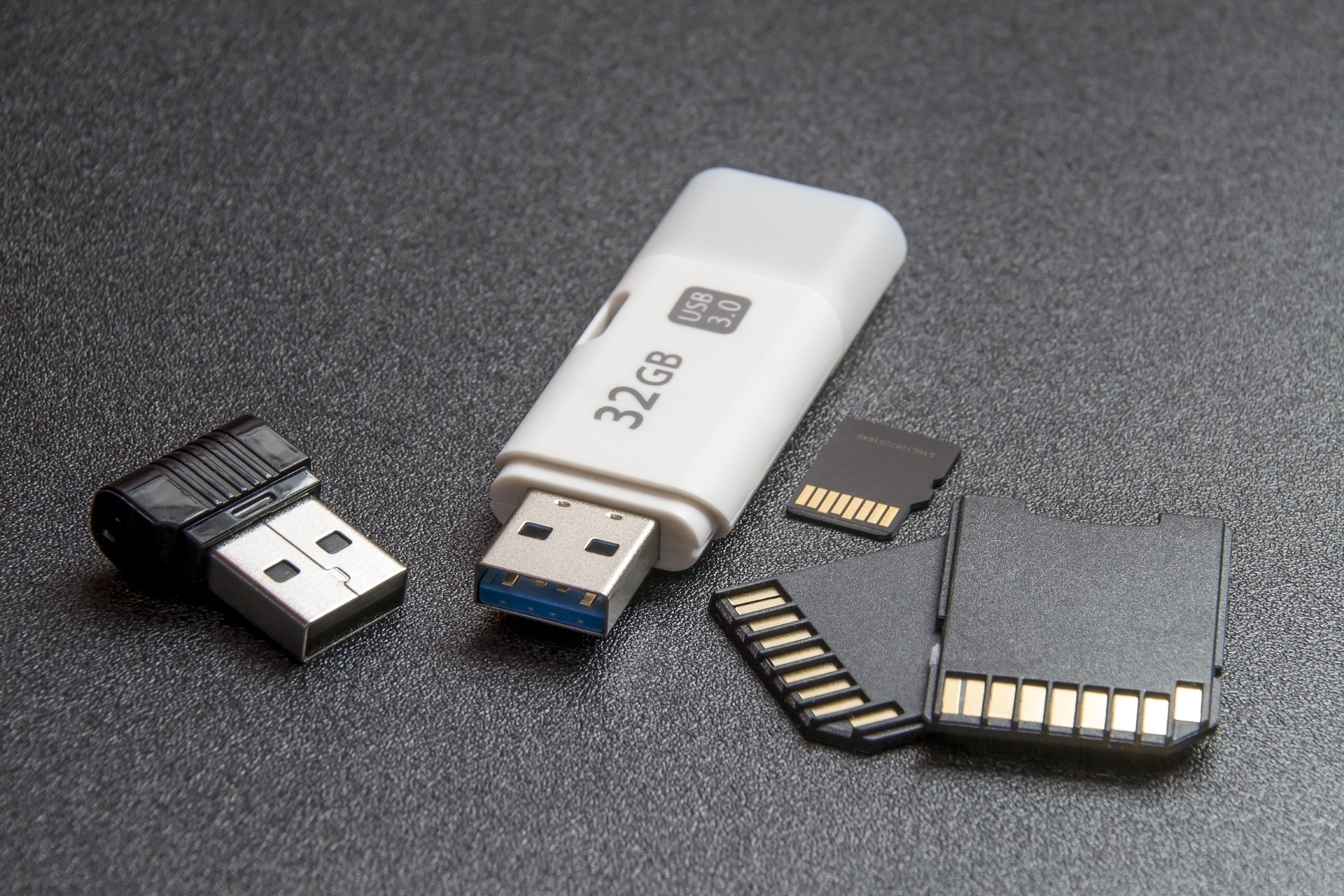 The pen drives are usually made to look like a small book and could include images in various sizes and formats. It is easy for clients to view and share photos with their friends and family. Sharing photos via a pen drive allows for a more personal touch as there is no need to use email or other online storage services. However, it had its drawbacks like the fear of losing it, which means losing the wedding memories. And what if the backup is no longer there?
Social Media platforms
With the advent of social media and smartphones, Facebook, Twitter and Instagram became the new trend. Most photographers offer social media albums as they are convenient to share on these platforms with friends and family. By simply posting photos to popular sites such as Facebook and Instagram couples can quickly share their special day with friends and family. It is also a great way to engage viewers. Many people could comment and like images online.
Photos posted on social media also give newlyweds an easy way to keep track of all the memories from their wedding for years to come. It also allows couples to document one of the most important days of their life in real time for everyone to enjoy. However, the shortcoming while sharing photos on social media is that of limited space that does not allow you to share all the photos in one place. Additionally, the photos in social media witness deteriorated quality as uploading can minimize the resolution of the original copy.
Traditional drive links
Traditional cloud-based drive links such as Google Drive and OneDrive are effective options when organising and sharing wedding photos with clients. They are currently one of the most significant and popular ways to share photos with clients. These services provide a secure, easy-to-use platform for photographers to store and share files.
With these services, the photographer can customize who can access the photos. They can provide limited access to their clients with viewing and commenting rights, making it secure and safe. Photographers also have access to features like automated backups which ensure that all crucial files are safely backed up in case of accidents or data loss.
New age photo sharing platforms
As a photographer, if you are looking for the best method about how to deliver wedding photos to clients, you now have access to new-age photo-sharing platforms. These digital platforms make it easy for you to quickly send photos after a wedding, saving them time and effort compared to traditional photo-sharing methods.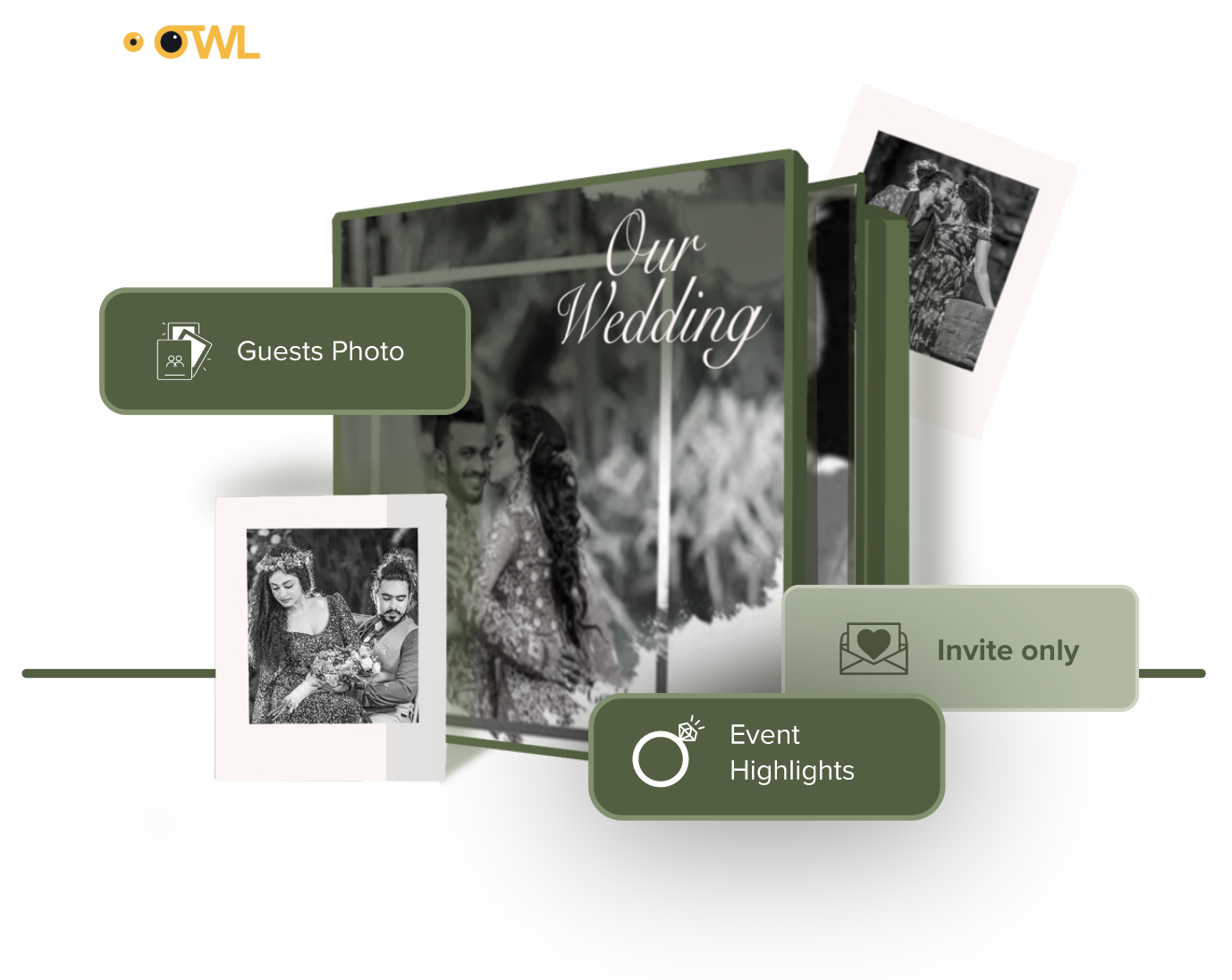 Our platform Fotoowl allow photographers to upload images directly into their cloud-based accounts. Couples can then invite friends and family via a QR code or a link to view the private gallery containing their images. Using this platform, you can provide complete access or only album permission to your customers. The added benefit is that your clients can download photos of the original size and quality.
Our platform also provides security via PIN or face recognition. The advanced face recognition embedded into the platform allows photographers to set up their client accounts, create their events, upload photos, and provide access through face recognition that will lead the clients to only their pictures. It is an enhanced way of protecting data and also making it personalised for them. Such features build excellence and experiences that makes one look skilled and entrusted by the clients.
Conclusion
Sharing wedding photos with clients is a vital component for any wedding photographer. When done correctly, it helps build trust between the couple and their photographer, so the customers can feel confident in choosing them for future events or recommending you to others.
To successfully share wedding photos with clients, photographers must consider factors like client preferences, platform choice, photoprotection methods, and overall presentation. These steps will ensure the experience is enjoyable and safe for everyone involved. With careful planning, photographers can create an efficient system for sharing wedding photos with their clients that gives them a feeling of satisfaction.